by Tim Hardwick
French regulators have approved Apple's software update for iPhone 12 devices in France after the company threatened earlier this month to suspend sales of the phones due to radiation levels, according to Reuters.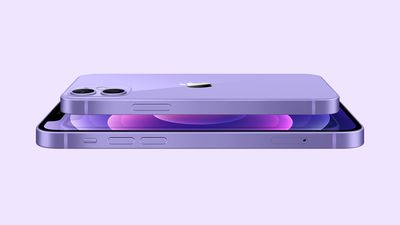 In early September, France ordered Apple to stop sales of ‌‌iPhone‌‌ 12 and "fix" Existing devices should be brought into compliance with European standards for electromagnetic radiation. The increase in emitted electromagnetic radiation observed over time by regulators appears to have been the result of successive software updates released by Apple and was not observed at the launch of the ‌‌iPhone‌‌ 12 in 2020.
ANFR ordered Apple will "remove the ‌‌‌iPhone‌‌ 12‌ from the French market as of September 12 due to the model exceeding the limit" on the absorption of electromagnetic radiation by the body. The agency also advised Apple to recall all ‌‌‌iPhone‌‌ 12‌ it has ever sold in the country. Ministers later said that although the radiation levels exceeded the accepted standard, they were not dangerous and people could continue to use their phones safely, local media reported.
Apple later said it would release a software update for the &zwnj ;iPhone&zwnj ; 12 users in France solve radiation problems. French regulator ANFR responded that it would test the software update. If this affects the electromagnetic waves emitted by the device, ANFR said it will bring the model into line with European standards applicable in France and the withdrawal order will be lifted.
Tag: France[ 91 comments ]